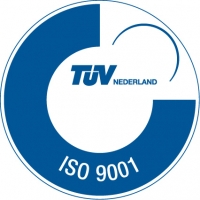 Delmeco Projects and Delmeco Engineering Consults have achieved the ISO 9001:2015 (new version) certificate on May 12, 2016.
The certification process is carried out by TÜV Netherlands. This means that Delmeco has a quality management system that provides service that meets the requirements of the customer and the applicable laws and regulations.
This shows formally that Delmeco has a continuous quality improvement which is anchored in the organization and we are proud of that.