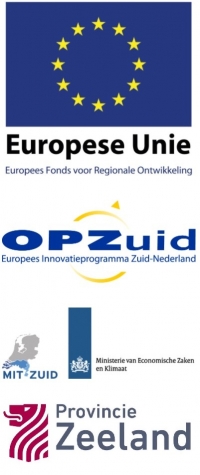 Smart Optical Monitoring for Condition-Based Maintenance
Underground piping systems
The Netherlands has an extensive underground infrastructure for the transport and distribution of (natural) gas, drinking water, but also all kinds of other substances. Part of this infrastructure is old, which could eventually lead to leakages. Because these pipe systems are located underground, it is difficult to monitor the condition of pipes, valves and equipment.
With a view to the future, where hydrogen appears to play an important role as an energy carrier, the condition of these piping systems is of great importance.
Leak detection
To guarantee the safety of people and the environment, it is important to monitor the condition of piping systems. With so-called leak detection sensors it is possible to monitor the condition of a pipe system. In this way, it is possible to determine when action must be taken to prevent leaks or to quickly detect detected leaks.
This new technique still needs to be further developed.
Consortium
The Delmeco Group is part of a consortium of SMEs and knowledge institutions to further research, develop and test this new innovative technique in a protected environment.
This project was made possible by a contribution from the European Regional Development Fund as part of OP-Zuid as well as the Provincie Noord-Brabant. For more information see EFRO.